I've been a crocheting mad-woman lately. I did a scarf, but didn't get a picture of that.
I finished Ivan's lizard to go with CW's. Ivan's lizard is the blue one, and CW picked that multi-colored yarn. I bought the pattern from a girl on Etsy, but I don't think she's selling it anymore.
I did a hobo bag. I found the pattern at Lions Brand yarn. And used the Hometown USA yarn I purchased at Wal-Mart. I think the yarn may have been too bulky. If I do it again, I will use a larger hook and more yarn.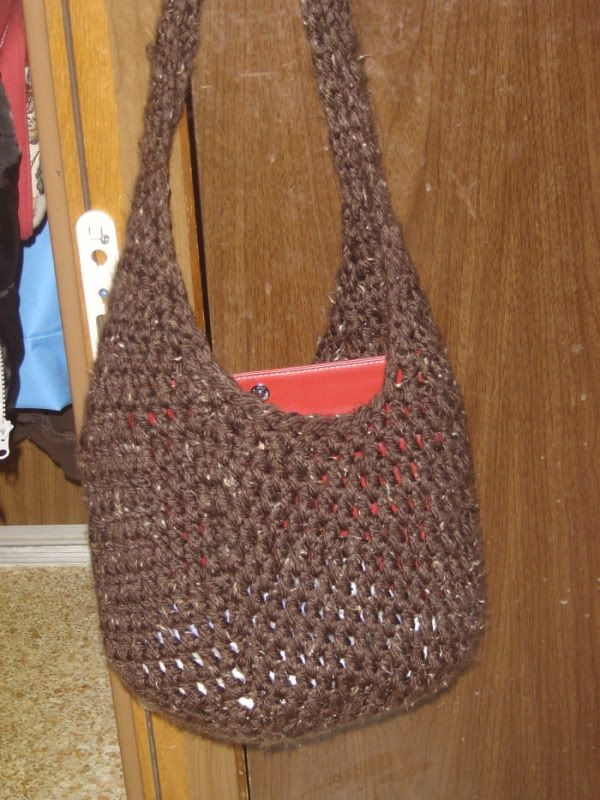 Then this last weekend I met up with my friend in Battle Creek to teach her to crochet and hang out. We chose a market bag pattern, and it turned out ok. I'm not too crazy about it. The holes catch every corner and it's too stretchy.
I also need to share what my good friend over at
Tribal Designs
sent me. She sent me a pair of leg warmers that she fashions out of old sweaters (talk about green) and some new jewelry. I love the new necklaces, especially the one with the red chain. And she sent me a ring, which I tried to take a picture of but it was just too close. Also some earrings - which have already been added to my collection. And finally she spoiled my boys with crocheted hats. They love them so much, Ivan just carries it everywhere. Currently it's out in the car after having travelled with us to Jo-Ann's.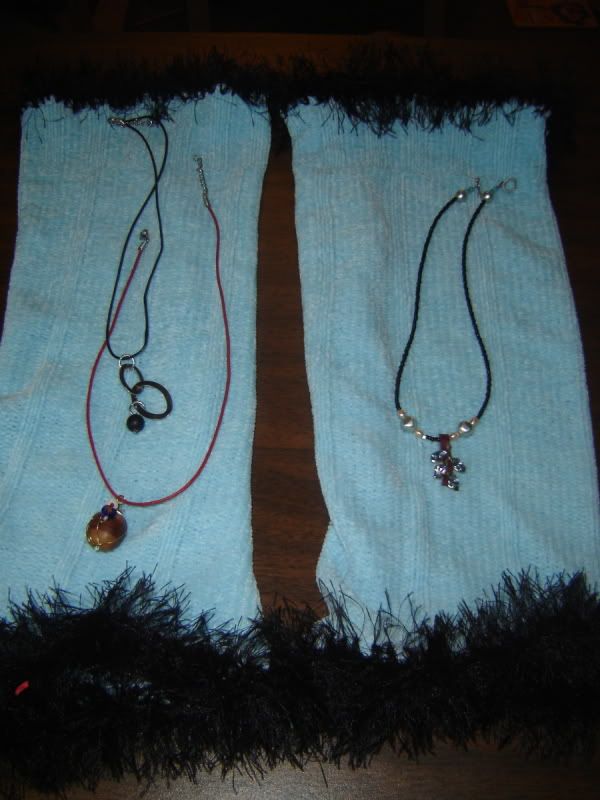 And now I'm off to try knitting "Thrummed Mitten" that I can then felt...maybe. I don't know, I'm nervous now.