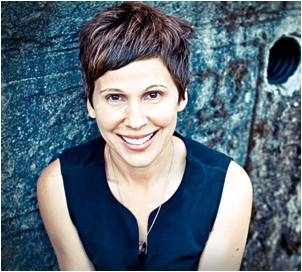 Guest Post written by:
Ingrid Ricks
I'll never forget my dad's words to me shortly after I was diagnosed with the degenerative eye disease, Retinitis Pigmentosa.
We were on the phone and I was nursing a water glass filled with wine, trying to numb my fear and terror over the future that awaited me. We'd had a tension-filled conversation, with me snapping at my dad every time he asked a question or tried to make conversation. Finally, after a long minute of silence, he had one last thing to say.
"Look, I know what you are going through is hard," he said, his tone careful and measured. "I admit that losing my eyesight would be really tough. But let me tell you something I know for sure. I know that when something is taken away from you, something else is given to you in its place."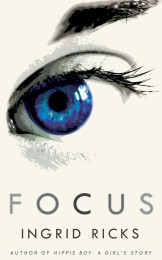 It took every ounce of control I had not to slam down the phone. I didn't know what possible good could come out of going blind, and it angered me that he had the nerve to suggest such a thing. But nearly nine lesson-filled years later, I've discovered that my dad was right. As a direct result of my fading eyesight, I've learned to see what counts in life and to make every moment count—a gift that no amount of vision loss can take from me.
For more than a decade I had dreamed of writing my coming-of-age memoir and resuming the social issues journalism career I loved. I had crossed over into the more lucrative, certain profession of marketing and PR to put my husband through law school and then felt trapped in that career when our two daughters came along and bills mounted. I wanted to write my book so much my gut ached. But I convinced myself it wasn't the responsible thing to do.
Then my eyesight started closing in on me, and it occurred to me that I didn't have forever and that the time to embrace life and start living it was NOW.
I wish I could say my epiphany was immediate. But it was actually years in the making. First I had to confront personal fears and terrors. I had to travel to Africa to write about AIDS orphans and gain perspective on what real suffering was. I had to learn to let go of my controlling ways, to trust my husband and work as a team. In the end, I had to heed a life lesson from our two daughters.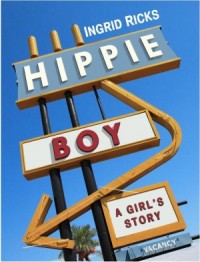 Three years ago, shortly before my forty-third birthday, the two of them were joking around and decided to do a parody of me as an old woman. They bent over, pretended like they were walking with a cane, and in the most crotchety voice they could muster, they both shouted, "My book, my book. I have to finish my book!"
It was the final push I needed. With my husband's encouragement and full support, I cut back on my client work and gave myself permission to go after my dream. The journey since then has been amazing. I published my coming-of-age memoir Hippie Boy: A Girl's Story in October 2011 and shortly afterward was invited to form an author partnership with an English teacher at a nearby alternative high school, where we used Hippie Boy as a guide to help at-risk teens write and publish their personal stories in a powerful anthology, We Are Absolutely Not Okay: Fourteen Stories by Teenagers Who Are Picking Up the Pieces.
I now divide my time between book writing and continuing my work with at-risk teens. I've re-prioritized my relationship with my husband and daughters and I wake up every day determined to embrace every moment I have.
What my journey with my blinding eye disease has taught me is that no one is immune to disease or death, life can change in an instant and all we have for certain is Now. So we better make NOW count.
More than anything, that's the message I hope readers will take away from my new memoir, Focus.
---
Thank you Ingrid, that was a great post. This was exactly what I loved from the book, how you really took a good hard look at your priorities and started shifting them. I'm sure it's a process you are still working on.
Now, dear readers, who would like to win a copy of Focus? Just leave a comment to be entered. Do you want extra entries? All right, just do the following and leave a comment when you complete each entry. I'll do a drawing next Friday.