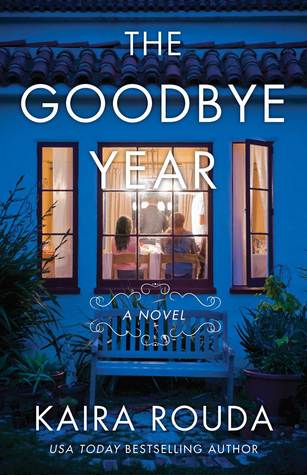 by:
Kaira Rouda
**I was given a digital copy by the author for an honest review - Thanks, Kaira!!!**
I asked for this book without knowing a thing about it. What I know is any book by Kaira Rouda that I've read - from her first (
Here, Home, Hope
) - I have loved. She is a fantastic author. Hey, while I'm singing her praises let me tell you, she doesn't write only women's fiction, though that's my preference. She also writes Romance novels. I'm not a big romance fan, but if you are you should give her a try. As I said, she's a great writer.
Now for the review: It's told from alternating persons. I expected it to get confusing, because it wasn't just the moms...it was moms, dads, teenagers. There's Melanie, Keith and Dane, who only moved to this upscale California suburb a few years ago from Ohio. Melanie and Dane are still trying to fit in, and the stress is getting to them, and inflaming the conflict over Dane's grades and general motivation.
Next is the Queen and King Bee of their town, Sarah and Jud. They are focused on getting their only child, Ashley, through her final year of high school. Jud is a successful plastic surgeon and he considers Sarah his best work. Not everything is as perfect as they show, will she have the courage to face her broken marriage?
Will, Carla and Marnie make up the final family. Will and Carla were high school sweethearts in Ohio (which I thought interesting considering Keith and Melanie), but they have lived in California since graduating college. Carla is the middle school principal and Will does building inspections. They won't get rich like many of their neighbors, but they get by. The problem is that Will is starting to feel suffocated under Carla's need to micromanage every aspect of their lives.
There are a couple other characters present, but these are the ones we get to see the inside of as well. It goes from...I think September to Christmas Eve. Everyone has issues coming up, and pretty much all have to do with their kids in their senior year. Keith and Melanie have been through this once with their older son Seth. Sarah and Jud only have the one child. Finally, Will and Carla are doing this for the first time, and have a younger daughter who still has a few more years to go. There are 3 families, going 3 different things in 3 different ways.
That's as far as I'm going into this story. There was perfect flow, and it was so engaging that I couldn't put it down once I started it last night. There were several times that I was completely surprised. You think you know what's going on, and boom! she lays it out there like an explosion. This was such a wonderful book, I can't recommend it enough.