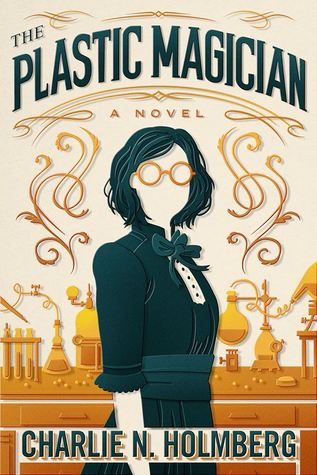 **Thank you NetGalley for this review copy**
Let me start of by saying, this one was prepurchased on Amazon for quite a few months. But NetGalley gave me a copy, so here I am...happy as a clam.
I kind of happened upon the Paper Magician by Ms. Holmberg, and fell in love. I read the next 2, and all I knew was that this was another magician book...turns out it's a spinoff and not a sequel. I did not know that going in.
We have a whole new group of people, so if you haven't read the other books you should be ok. She's pretty good at describing things, it's just the whole world might take you a little bit to get used to.
So, in this book we have Alvie, who is moving from Ohio to Great Britain to be an apprentice. She is set to be a magician of plastic, which is a new and exciting field for the early 1900s.
She meets new people, makes new friends. But the intrigue in here really surprised me. It's a very sweet story, and you really don't know how it will all play out until the end.
I loved this from start to finish!