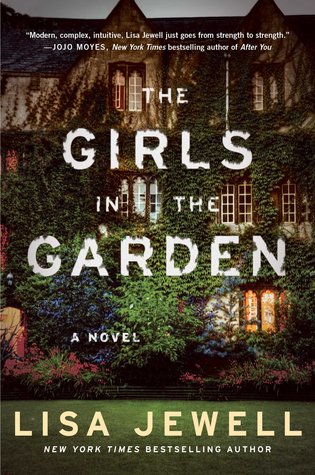 by:
Lisa Jewell
Huh, I find it really odd that the author doesn't have this book listed on her website, but Goodreads says it was first published in 2015. Odd...
**I received a free digital copy from NetGalley in exchange for an honest review**
This was a fantastic book. Very dark, so don't think this is some happy coming of age story. The story starts with 12 yr old Pip finding her 13 year old sister, Grace, nearly naked and unconscious. She covers her sister and runs back to get her mother. Then it goes back and the whole picture unfolds. Clare just moved into this neighborhood with her 2 daughters. She is on her own for the first time in ages, her husband is in a mental hospital and she doesn't know if she can ever forgive him. If she can ever let him back in. Grace and Pip find themselves on their own much of the time and become friends with the "3 sisters" who live just down the park a bit.
Adele and Leo are the 3 sisters parents. Adele home-schools, and Leo is the dad that everyone knows they can count on. As the story progresses, things come to light that make Adele question the people in her life.
All the characters are so complex, I couldn't believe how she wrote with such flourish and color. It is not a happy story, but it is one heck of a deep mystery. It's about friends and family, and growing up. I absolutely loved this adventure.