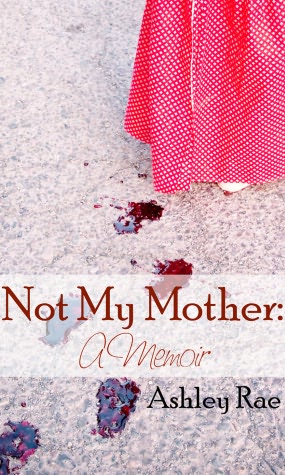 by:
Ashley Rae
Available at
Amazon
and
Barnes & Noble
Synopsis:
By the age of twelve, Ashley Rae had survived incest, child abuse, and the deaths of both her biological parents. Born to Baptists but raised by Buddhists, Rae found peace and healing on a Pagan spiritual path while obtaining her college degree and starting the career of her dreams.

Rae thought the hardships in her life were over . . . until she lost her job, started a new relationship, and found out she was pregnant with another man's child all in the same week. Terrified of cesarean surgery, Rae vowed to give birth to her child at home - but first, she had to find one.

Alternately haunting, humorous, and heart-warming, Not My Mother: A Memoir follows Rae over a nine-month quest to break her family's generational pattern of abuse and victimhood in order to become for her unborn child the mother she had always wanted for herself.
---
Haunting...I read it in one sitting and I haven't stopped thinking about this memoir yet. It's a true story written by a real woman. I like who Ashley is, and feel like she's someone I could be friends with. She doesn't always make the best choices, she's human just like the rest of us.
I loved that she didn't paint a perfect picture. She laid it all out there, honestly and real. Even when you feel like banging your head over her personal choices, she had the courage to go after her dreams. To have her baby at home, to work on giving healing sessions with her singing bowls and other ideas. To top it all off, she wrote this book and is working on promoting it.
She has lived through crappy circumstances, and life hasn't always improved but she keeps fighting.