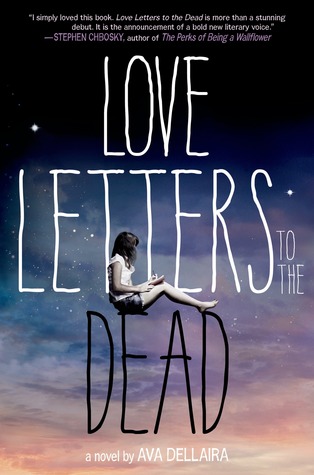 by:
Ava Dellaira
I found this one on sale at Amazon, and it really ignited my curiosity. It's about a teenage girl writing letters to dead people, such as Kurt Cobain, Janis Joplin, Amelia Earhart and Judy Garland. It started as an assignment for English class, but as it was so personal she couldn't bring herself to turn it in.
Laurel has a lot to deal with. She is in a brand new school, as a freshman. Her parents are divorced, and her mother just ditched for California. Laurel's sister died recently, and she is still reeling from grief.
I loved the letter format, and how it kept the story moving forward. Laurel talked about her past, he grief, her sister, and her current events. Because what happened in her past, has a lot to do with her present.
It's wonderful that she found some great friends who had her back, even though she held back. They knew about her sister, which is what Laurel wanted to avoid. But she misunderstood. Yes they pitied her, but they also gave her the space she needed with it. They left it for Laurel to talk about when she was ready.
There's a lot of sad in this, and probably there should be a trigger warning. She deals with some things that to this day young women have to deal with.
But it is truly well-written and I enjoyed it very much, especially the poetry and trivia about the people she was writing to.